STRETCHFIT LIFE   •   FASCIAL STRETCH THERAPY   •   BOSTON AREA
what is STRETCHFIT?
StretchFit Life's private studios specialize in one-on-one, table-based, whole-body fascial stretch therapy. Our professionally trained practitioners customize each stretch session with a focus on relaxing the fascial fibers that encase your joints and muscles, leaving you moving more freely and with less pain.
what is fascia?
Layers of connective tissue throughout your entire body, just beneath your skin, that help stabilize your joints and muscles. Click HERE to learn more about fascia.
YOU can benefit from fascial stretch therapy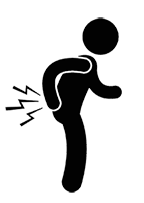 Do you feel repetitive strain or pain when you rise out of bed in the morning?
Do you feel a repetitive strain or pain when weight lifting or exercising?
Did you overdo it with yard work over the weekend and your body feels twisted?
Does it take more than a day to fully recover from a sporting event or race?
if you've answered YES to any of these, you can benefit from Fascial Stretch Therapy. Book a session with StretchFit Life at one of our locations or click HERE to learn more.
visit us and feel what it's like to
wake without aching joints or lower back stiffness
walk and sit with better posture
have more energy throughout the day
exercise without recurring strains or compressed joints
feel more flexible and better than ever
Thanks, Tracy, for getting me through my first senior CrossFit competition – I couldn't have done it without you!
This morning while lying in bed I stretched my quads the way I like to, and NO charlie horse in my hamstrings!! I also was able to go into updog without ANY pain in my shoulder. In fact my shoulder feels 100% better! I cannot believe it.
Tracy has a very calming demeanor and explains everything that she is doing throughout the session so you always know what is occurring. If you have chronic pain or are just sore from an intense workout I highly recommend trying fascial stretching. You will be thrilled with the results!
Stretch practitioner Tracy was AMAZING!! I'm sure I gained the inch I lost to stress and pressure with her. My body felt great. She was also a great conversation that helped me relax further.
Being a professional MMA fighter, my body gets all sorts of tweaks. Tracy's done an incredible job at making my body feel optimal to fight next week. I highly recommend reaching out to her, whether you're a pro athlete like myself or just your average Joe. Thank you so much, Tracy!
I have had degenerative arthritis in my hip due to being hit by a car several years ago and had chronic pain as a result. The most basic activity, even walking, was incredibly painful. After doing just one fascial stretching session I walked without limping for the first time in ten years. I've had five 60-minute sessions in the past two months and the improvement in mobility has been such that I have been able to begin working out again.
I'm feeling things and feeling balanced in a way that I have not felt in a very long time. I could go on and on but just want to say THANK YOU!
I had a wonderful experience at StretchFit Life and I highly recommend Tracy's great treatment. I plan on being a regular customer!
I call Tracy my "Stretching Lady," which doesn't come close to doing her justice. I'll let her explain her sorcery, but she's improved my mobility strength and balance a great deal – all of which have me on the proper path to running again.
contact us!
Feel better, have more energy and move more freely: call today to book your StretchFit session!
Sessions are available only by appointment.
StretchFit Life
508-533-5401
info@StretchFitLife.com
feel balanced.
feel better.
Achieve greater balance, stability and mobility,
and move throughout the day with ease and comfort!