FST   •   FASCIAL STRETCH THERAPY   •   BOSTON AREA
what is STRETCHFIT?
A whole-body assisted stretching technique that decompresses your joint capsules. This relaxes your muscles, so you move throughout the day with greater ease and comfort.
what is fascia?
A sheet of connective tissue throughout your entire body, just beneath your skin that helps stabilize your joints and muscles.
can YOU benefit from FST THERAPY?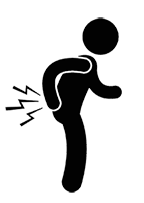 Do you feel repetitive strain or pain when you rise out of bed in the morning?
Do you feel a repetitive strain or pain when weight lifting or exercising?
Did you over-do-it with yard work over the weekend and your body feels twisted?
Does it take  more than a day to fully recover from a sporting event or race?
if you've answered YES to any of these, call today to book an appointment or learn more
people who live a STRETCHFIT life:
wake without aching joints or lower back stiffness
walk and sit with better posture
have more energy throughout the day
exercise without recurring strains or compressed joints
feel more flexible and better than ever
meet tracy
TRACY MALCOLM – owner and certified Whole Body Fascial Stretch Therapist
I'm a life-long fitness enthusiast who's traded in my corporate finance career to do something I really love. I was introduced to Fascial Stretch Therapy six years ago when my sister was certified. When my many years of running, lifting and racing started to take their toll, FST gave me back the joy of moving with ease and allowed me to train more effectively. Now I find joy in helping others live a StretchFit Life.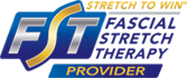 My goal: to bring you the joy of being at ease in your own body!
Call me today at 508-533-5401 to set up an appointment!
give someone a STRETCHFIT life!
gift certificates available for FST sessions – available for purchase online anytime, for any occasion!
frequently asked questions about FST
How is FST different from massage?
What does 'manual traction' mean?
Is this the same as Myofascial Release therapy?
Will this help my muscles?
I'm not an athlete - how will FST help me?
What should I wear for my appointment?
What will happen in my first appointment?
happy hour stretches
15 minute session: $25 – 
no appointment necessary

fridays, 4:00pm – 6:00pm

pop in for a quick stretch to give us a try
!
30 minute
session
$60 per appointment
quick fix
partial or whole body stretch sequence performed VERY QUICKLY
area specific
rapidly address a new, acute issue
working only TARGETED fascial nets
$170 for 3-pack (save $10)
$275 for 5-pack (save $25)
60 minute
session
$110 per appointment
overall wellness
long-term gains

whole body stretch sequence performed VERY SLOWLY
feel rested and at ease
move with greater balance, stability, and mobility
$310 for 3-pack (save $20)
$510 for 5-pack(save $40)
75 minute
session
$125 per appointment
correct imbalances
long-term gains
whole body stretch sequence performed VERY SLOWLY
includes TARGETED deeper fascial work and/or standing assisted stretches
$350 for 3-pack (save $25)
$590 for 5-pack (save $35)
pre-workout, pre-event
partial or whole body stretch sequence performed VERY QUICKLY on site prior to your event, as an ideal dynamic stretch for warmup 
contact me about rates
post-workout, post-event
partial or whole body stretch sequence performed STRATEGICALLY on site immediately following your event, to prevent unnecessary strain and stiffness, due to excess exertion and repetitive movements 
contact me about rates
at-home services
within ten miles of my location
60 minute session for $225
75 minute session for $275 
outside of ten miles
60 or 75 minutes for $350
Appointments required for all sessions other than 15-minute Happy Hour Stretches.

.


Packages can be shared among friends and family.


.


3-pack sessions
 expire 3 months from date of purchase.
5-pack sessions
 expire 5 months from date of purchase.
Cash, check or Venmo accepted. FSA accounts can also be used.

.


All veterans receive a 10% discount.
Thanks, Tracy, for getting me through my first senior CrossFit competition – I couldn't have done it without you!
I had a wonderful experience at stretchfit life and I highly recommend Tracy's great treatment! I plan on being a regular customer!
I have had degenerative arthritis in my hip due to being hit by a car several years ago and had chronic pain as a result. The most basic activity, even walking, was incredibly painful. After doing just one fascial stretching session I walked without limping for the first time in ten years. I've had five 60-minute sessions in the past two months and the improvement in mobility has been such that I have been able to begin working out again.
Tracy has a very calming demeanor and explains everything that she is doing throughout the session so you always know what is occurring. If you have chronic pain or are just sore from an intense workout I highly recommend trying fascial stretching. You will be thrilled with the results!
Stretch therapist Tracy was AMAZING!! I'm sure I gained the inch I lost to stress and pressure with her. My body felt great. She was also a great conversation that helped me relax further.
let's do this!
Feel better, have more energy and move more freely: call today for your appointment, to begin your StretchFit Life!
Appointments are available during the following hours:
Monday – Friday: 7:00am – 7:00pm
Saturday: 10:00am – 5:00pm
StretchFit Life

153 Main Street, Medway MA 02053
508-533-5401
info@StretchFitLife.com
PARKING: please park in one of the four spaces that's parallel to our entrance at Evergreen Street.
feel balanced.
feel better.
Achieve greater balance, stability and mobility,
and move throughout the day with ease and comfort!